Most people use social media every day — as many as 4.2 billion of us according to Statista. Because of this, it's not surprising that we also use these channels to make purchases and to interact with brands. 54% use social media to research, browse, and buy products, so it's absolutely worth investing in social media as a business. But which social media sites should you be using?
Investing time in creating multiple social profiles for your company may not actually be necessary. You can be selective and tactful about which social media sites to use for your business, but understanding which offers you the biggest audience and which are the most important to your customers should be your priority. Let's take a look at why social media is important for businesses as well as 6 of the top sites to use.
Because of the number of people actively using at least one social media site every day, social media is really essential for any company. As of April 2021, there are 2.8 billion Facebook users, 1.3 billion Instagram users, 2.3 billion YouTube users, and 700 million TikTok users around the world. This means there is a massive amount of opportunity for businesses to showcase their brand and their products to a wide audience. 
Social media also allows businesses to: 
Interact With Customers
Because of the way it is used by consumers, social media allows you to interact almost in real-time with them. You can respond to messages, comments, and even react to customers' personal posts. This gives you the perfect line of communication with the public. 
Market All Day
Rather than relying solely on peak store trading hours, your social media accounts are "always on" and ready for customers to use. It's a great way of not only potentially increasing sales but also being present among all of your competitors 24/7.
Build A Brand
How you behave on social media is important to your brand and image. Whether you post frequently or occasionally, the content you create and share feeds the public's perception of you. So you should make sure that the content you share online gives you the chance to show your company's brand, messaging, and personality. 
Adapt What Is/Isn't Working
In a more traditional brick-and-mortar setting, it can often be difficult to understand whether your in-store printed marketing campaign is helping to effectively increase sales and engagement with your brand. 
However, this is incredibly easy to monitor digitally. You can use analytics data to see which images, offers, and campaigns are being received particularly well by customers. This gives you the opportunity to act and adapt quickly if a specific content isn't producing the positive impact that you'd expect. 
Keep in mind that the key to reaping these benefits of having a social media account is actually using it. That means creating engaging content and posting it regularly in the right places to reach the right audience. 
If you want to make the most of your time and marketing budget on social, you need to consider which social media sites your business will benefit you the most. Although the best option will vary based on your customer demographics, the following 6 social media sites should be on your radar.
Facebook
There are 2.8 billion Facebook users, more than any other social platform in the world, according to Statista. For that reason alone, your business should have a Facebook profile. 
It's fairly easy to set up a Facebook account, which will allow you to interact with customers, share posts, and sell almost anything on the platform, from car parts to candles. And in addition to building your brand, you can also use Facebook as a marketplace platform.
Facebook Marketplace is perfect for selling your products because its customers are already actively engaging with the Facebook app without having to visit a website to place their order. This can help to add a layer of trust for the customer and also make it more convenient to purchase because they don't need to leave the Facebook app to shop. 
Facebook Ads can be run via your Marketplace shop too, which means you can easily set up and manage ads that showcase your product.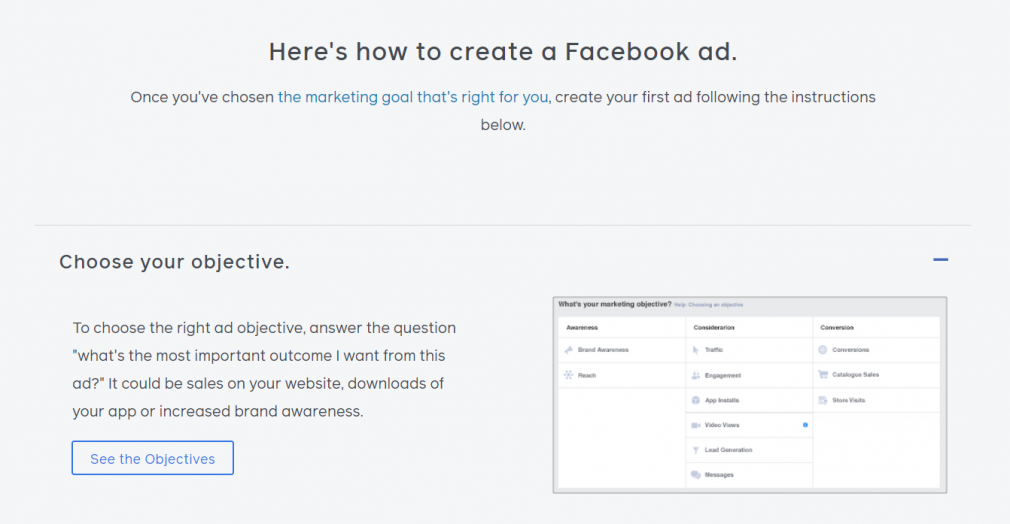 Instagram 
Instagram is another social platform that your business should consider thanks to its 1.3 billion users. 
It is typically (but not always) used to promote products and brands which could be deemed to be "inspirational" and "aspirational", something which is proving to be popular with Gen Z customers as there are now over 33 million Gen Z Instagram users in the US alone. 
However, there are Instagram brands and stores which do sell other everyday items through the platform and gain a following. They usually do this using inspirational photography of products in settings that customers can envisage using within their own daily lives. 
The introduction of Influencers across the Instagram platform has also helped skyrocket the app into the favor of Gen Z, with celebrity endorsements fast becoming the most popular way for brands to sell products where they're also able to see real-time data in relation to the popularity of a celebrity or endorsement.
LinkedIn 
With 774 million users, LinkedIn is another useful account for businesses to have around the world. 
LinkedIn is a great social media site to use if you want to build a company's profile or brand without necessarily wanting to sell specific items. You can comment on posts, create posts, and send connection requests to reach people in the same industry, promote your marketing campaigns, your ethos, and for building connections.
Because LinkedIn is business-focused, it has also become a great way of recruiting team members, as the site is essentially dedicated to showcasing users' skills and experience. So it is also an ideal profile to have if you're looking to reach out to users who are available to work and have existing knowledge of your industry.
Twitter
With a Twitter profile, you could be reaching nearly 400 million users from around the world. 67% of businesses are using Twitter already, which has led to an emerging trend of brand collaborations. 
Over the last few years, Twitter has seen businesses tweeting each other with the hope of creating the perfect viral tweet. This has led to increased brand awareness for those businesses as well as social proof for their brand. 
But Twitter is still primarily used worldwide as a way to interact with your customers, handle customer complaints and feedback, and make business announcements. Your customers will likely look to Twitter to reach out about any issues they have experienced with your brand, so having a presence on the platform can help you to manage your reputation.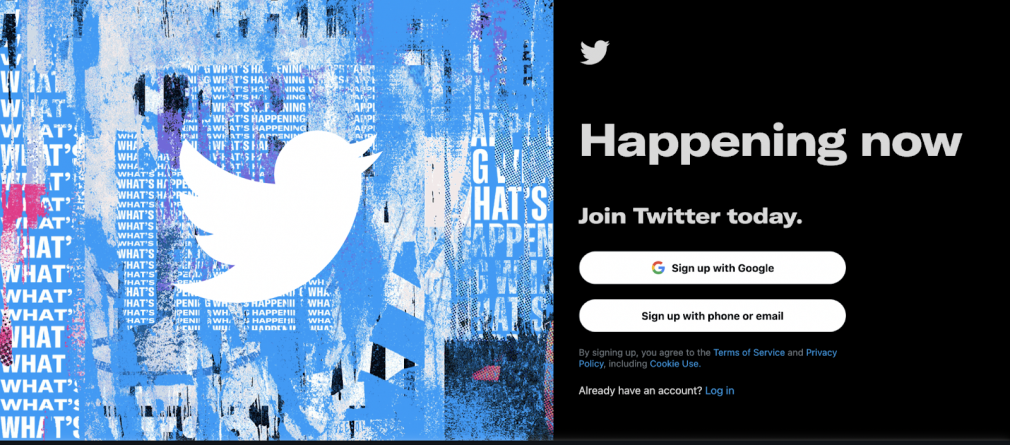 Pinterest
Although not as popular as it once was, Pinterest still proudly holds on to the title of being the 14th largest online platform in the world, with nearly 500 million users. With an audience that big, it can pay to have a presence on it.  
Operating in a similar way to Instagram, Pinterest allows customers to "pin" their favorite items from different companies onto their own profiles for future reference. There, users can opt to buy items from their board or visit the companies' websites. 
If your business happens to sell products within the lifestyle or fashion industry, then Pinterest would be the perfect place to showcase your items since aesthetics make a big impact on how many pins your content gets.
TikTok
TikTok is one of the newest social media platforms that has grown in popularity and app downloads in recent years. It is now used in over 150 countries by over 1 billion users according to  Wallaroo, with the US boasting the most, at 65.9 million monthly active users.
Formally Musical.ly, TikTok is a video sharing platform where users create short videos that max out at 3 minutes in length (but are frequently much shorter). It is primarily used by the public, but it is quickly becoming popular for both celebrities and brands. 
Although TikTok has a global audience, the largest user demographic for TikTok is between 16 and 24. So if your business is targeting customers who fall into Gen Z, TikTok has the potential to help you reach a wider audience than other platforms.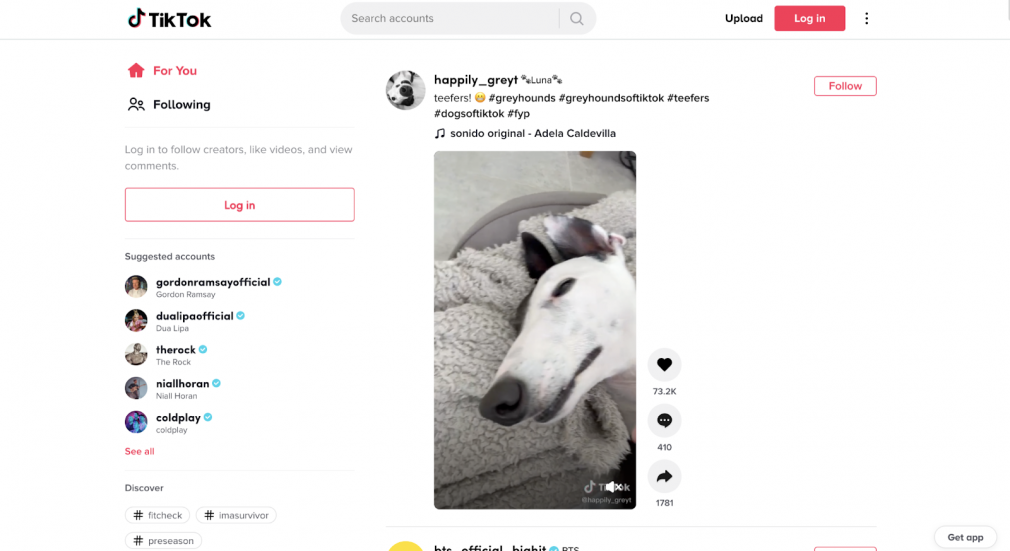 Social media tools offer a great way to manage your time and resources when it comes to creating and sharing social content. Useful tools can help you to do everything from creating and scheduling posts to providing easy-to-read, relevant insights into your social content. This allows you to provide the most relevant content to your audience in a fraction of the time. 
The Best Social Media Tools
Social media tools, such as Facebook Business or our Social Media Toolkit, are perfect for managing your social accounts. They almost become an additional team member working in the background, with minimal investment or input.
Social Media Toolkit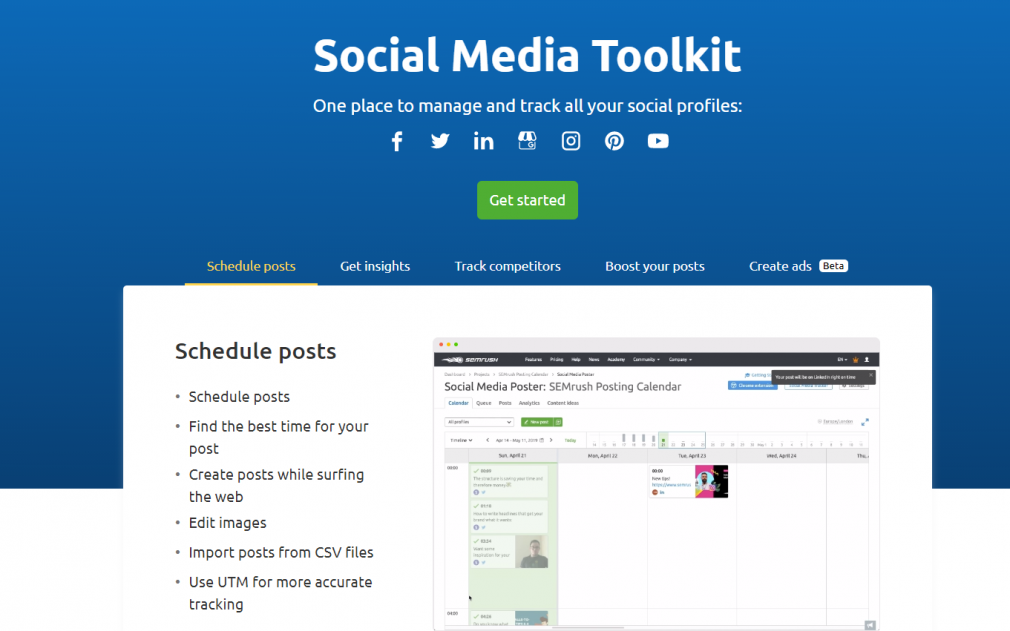 The Social Media Toolkit can also help you to create, share, and manage content across multiple social accounts, including:
Facebook
The toolkit is great for starting and managing your Facebook business. It allows you to schedule posts and obtain accurate insights into their performance. You can also manage any paid Facebook ads with the Social Media Toolkit, which will guide you through the process of boosting posts and reaching your objectives.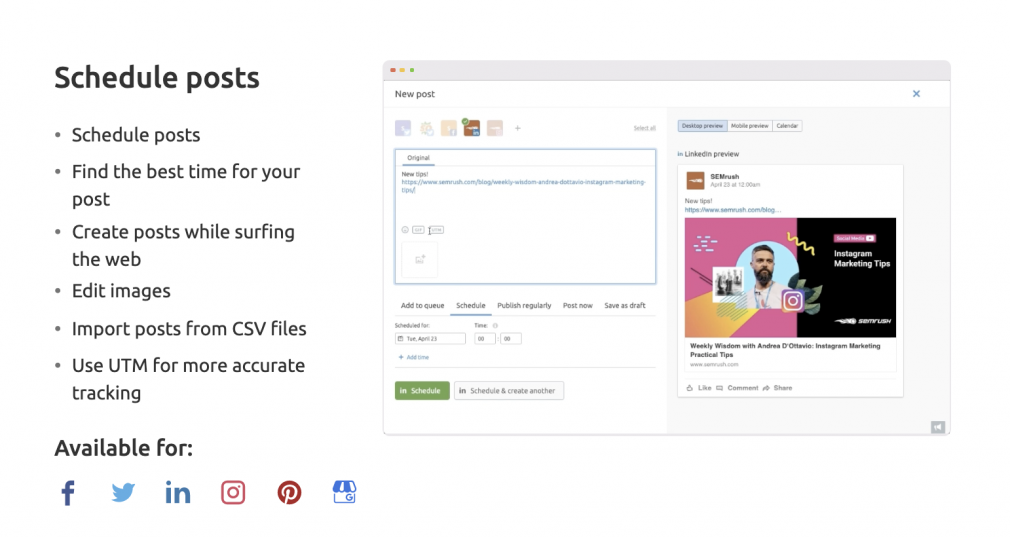 Instagram
In addition to offering the ability to schedule organic posts on Instagram, the Social Media Toolkit allows you to schedule boosted ads in the same way as Facebook. So if you decided to boost your post across Facebook and Instagram at the same time, the Toolkit would guide you through this process. 
The Toolkit is also perfect for gaining insight into which posts have the most engagement, and what your audience may look like across your channel.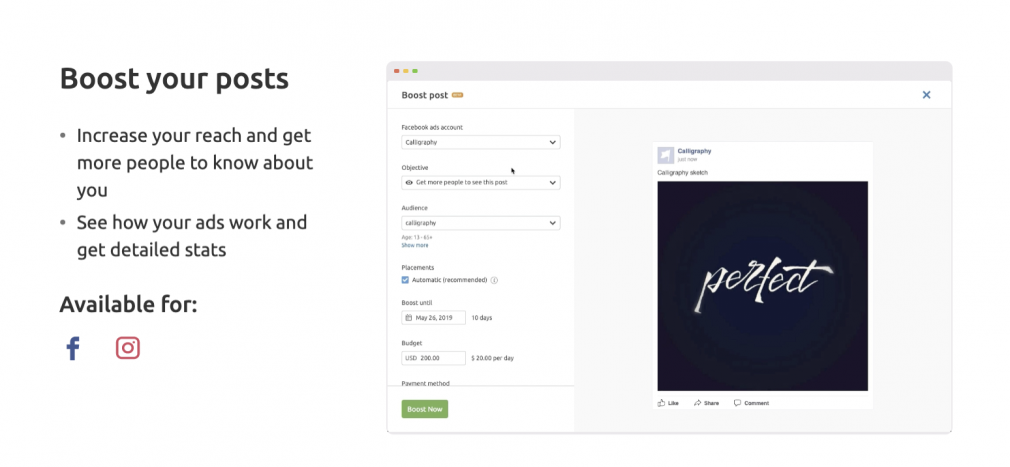 LinkedIn
An ideal way to track your audience growth within LinkedIn is to use the Social Media Toolkit. It can also be used to track where your audience is based so that you can effectively target your ads to the specific locations of your customers.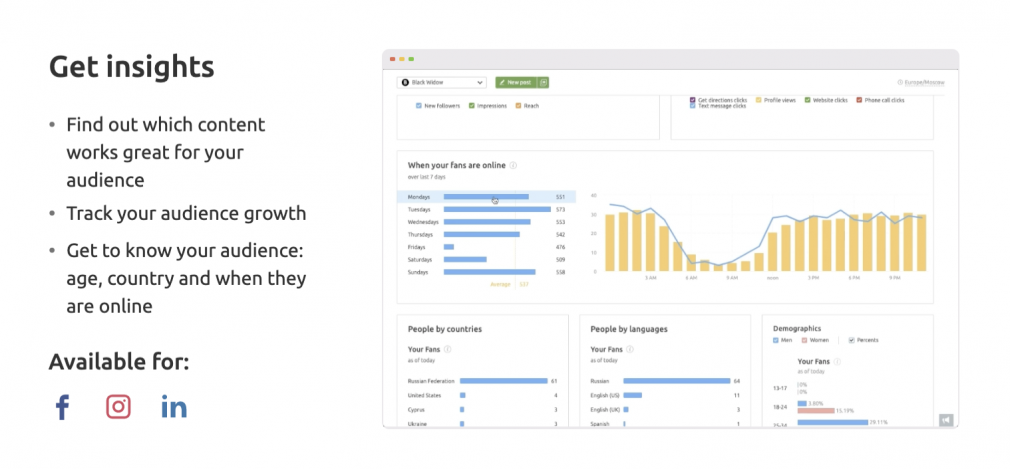 Twitter
The Social Media Toolkit is also equipped with a Social Media Tracker, which allows you to easily identify the increase or decrease in customer engagement or visits to your page. This includes the activity within Twitter, which can save a lot of time and resources.
Pinterest
Using the Social Media Toolkit, you'll be able to see quickly and easily what content your competitors are posting along with weekly updates via email to track how your own posts are performing.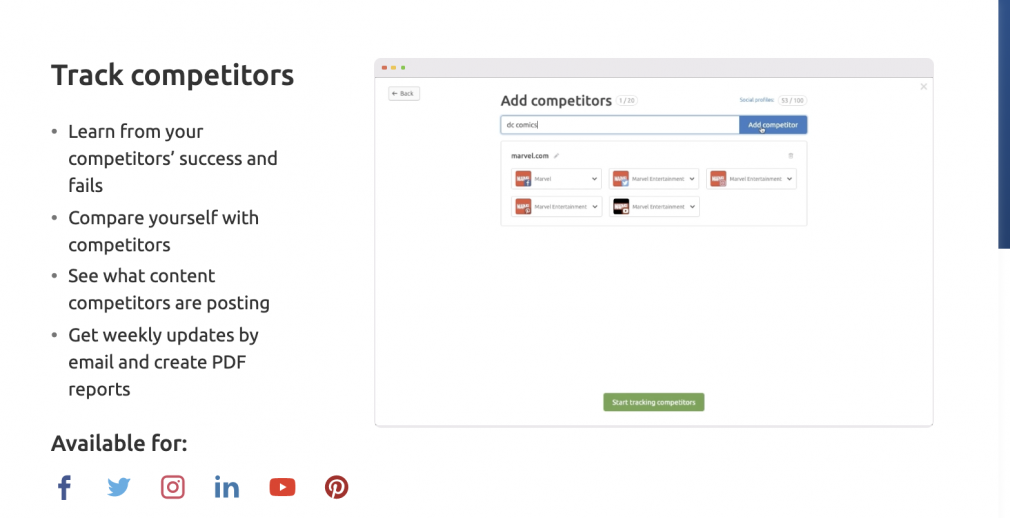 Once you're ready to start working on your brand's social media presence, you can learn more about how the Social Media Toolkit allows you to manage social postings across multiple platforms. 
Key Takeaways About Social Sites for Your Business
Although most businesses know that their online presence is important to their brand and sales, many don't know which social media sites to use. 
There is a variety of social media sites to use for your business, but there are many tools and resources to help take the stress out of starting to create your online content. Don't be afraid to have multiple social profiles and get support in managing them with a specifically designed tool like the Social Media Toolkit!
Track Your Social Profiles
with the Social Media Toolkit
Denial of responsibility!
Search Engine Codex is an automatic aggregator of the all world's media. In each content, the hyperlink to the primary source is specified. All trademarks belong to their rightful owners, all materials to their authors. If you are the owner of the content and do not want us to publish your materials, please contact us by email –
[email protected]
. The content will be deleted within 24 hours.